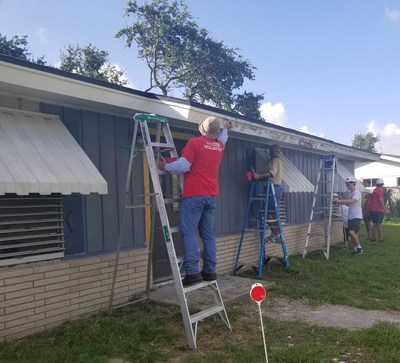 07/16/2018
CITGO Continues Work to Rebuild Hurricane Damaged Homes in Rockport
CITGO Corpus Christi Refinery joined Aransas County Habitat for Humanity on Saturday, July 14, 2018, in Rockport, Texas, to rebuild the home located at 1917 Cochran Lane, which sustained damage by Hurricane Harvey. More...
07/11/2018
CITGO Launches Sixth Annual "Fueling Education" Program to Promote STEM in Schools Across the Country
CITGO Petroleum Corporation is proud to partner with National School Supply, We Are Teachers, and "America's Science Teacher" and Emmy-award winning television personality, Steve Spangler, for the sixth annual Fueling Education program. More...