Fleet Cards
Whether you're a fleet manager handling dozens of vehicles across state lines or a small, local fleet of several vans or trucks, the CITGO suite of fleet cards is ideal for you.
Benefits
Complete business fuel management from the CITGO Fleet Card Program.
Our card programs offer customized card controls, individual purchase limits, 24-hour customer service and online account management. Choose the program that works best for your business. Lost or stolen card? Need an additional card? Call 1-866-926-5615.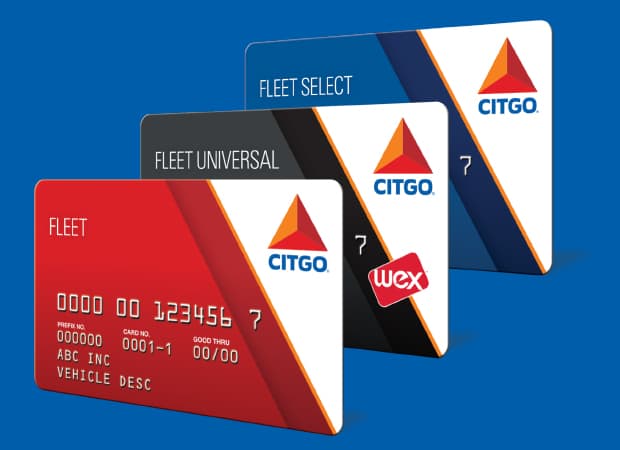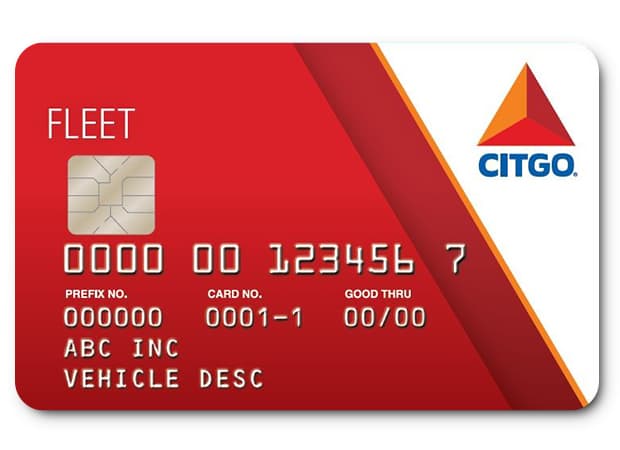 CITGO Fleet
Designed for fleets that need basic tools to manage purchases at CITGO locations.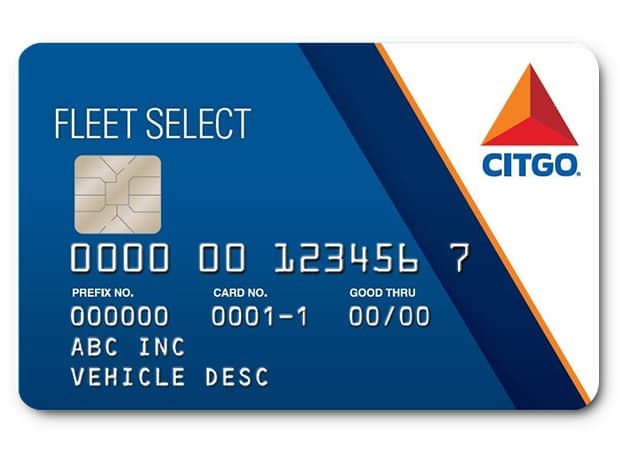 CITGO Fleet Select
Designed for fleets that want to monitor driver purchases and take advantage of fuel rebates at CITGO locations.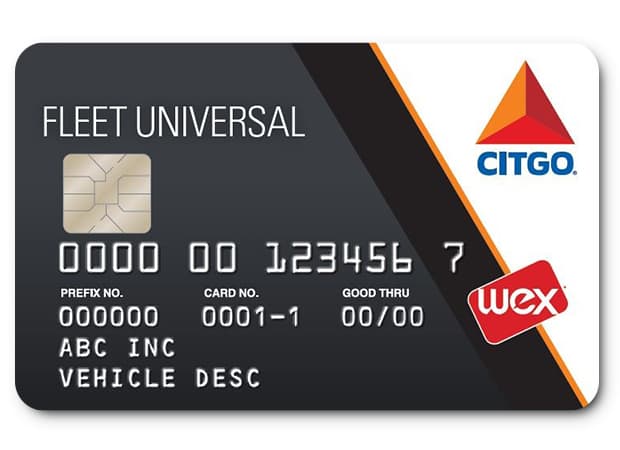 CITGO Fleet Universal
Designed to monitor fleet activity and take advantage of fuel rebates at CITGO and other fueling and service locations.
Fleet Card FAQ
Common questions about CITGO Fleet
Yes, save up to 7¢ per gallon* every day at CITGO locations with the CITGO Fleet Select and CITGO Fleet Universal card programs. Every penny counts and the more you fuel with CITGO the more you can save. *Rebates start at gallon 1 per month and are subject to change at any time without prior notice.
The authorized fleet contact may call us or log on to the Fleet Manager Online website. If you do not have a password for login, enroll here as a new user. You can also view an online tutorial for using our online account management system.
Rebates are not applied at the time of purchase but will appear as an account credit on the same billing statement with your monthly purchase.
Authorized person on the account will be allowed to make changes through the Fleet Manager Online website or calling Customer Care at 866-926-5615.
No matter how many vehicles your company fuels, CITGO Fleet has the right card program that can make life easier for you and your drivers. Visit the Compare Cards site to pick the CITGO Fleet card that will work best for you and your business needs.
Approximately 20% of accounts receive their cards in fewer than 7 days. The remaining accounts typically receive their cards in 7-10 days. Cards can also be shipped via overnight delivery at the customer's request and expense.
Only an authorized person on the account will be allowed to make changes. They must give two forms of security information to make changes. The security information is taken by the consultant at the time the account is set up. Upon or during set up of your account, you can choose a password for use on our website. Our website has state-of-the-art encryption. Be assured that your online activity is secure.
Cards are shipped via regular mail on the business day following the first business day after they were ordered. Other forms of shipping are available at the customer's request and expense.
Our Online Account Management system is an easy method of activating cards, obtaining reports, or just checking your account. Use the free service to do the following: Update driver information such as driver ID numbers, download daily and weekly activity reports. You can also review outstanding invoices or payments that have been posted to your account, produce reports by date and reports by drivers and pay invoices online.
Our easy-to-read monthly reporting details all of your transactions. View detailed information at the driver and vehicle level. Administrative and fiscal reporting time is reduced with our month-to-date and year-to-date reports. View a sample reports here.
Between 8 AM and 5 PM EST, Monday through Friday. Payments received after this time will be credited the next business day, in the order they are received.
Your fleet staff that are listed on the account as the authorized person. To change authorized personnel, contact us by phone at 866-926-5615.
CITGO Fleet Customer Care is available 24 hours a day at 866-926-5615.