2020 Environmental, Social and Governance Report
CITGO has never been more dedicated to our core values of environmental stewardship, integrity, respect, fairness, social responsibility, safety, operational availability and competitiveness.
See 2020 Report
The report focuses on these three areas
Message from Our CEO
The ESG measurements we are reporting here reflect the CITGO current strengths and areas where we can yet improve as we endeavor to be responsible corporate citizens in a volatile and competitive market.
Carlos Jordá, President & CEO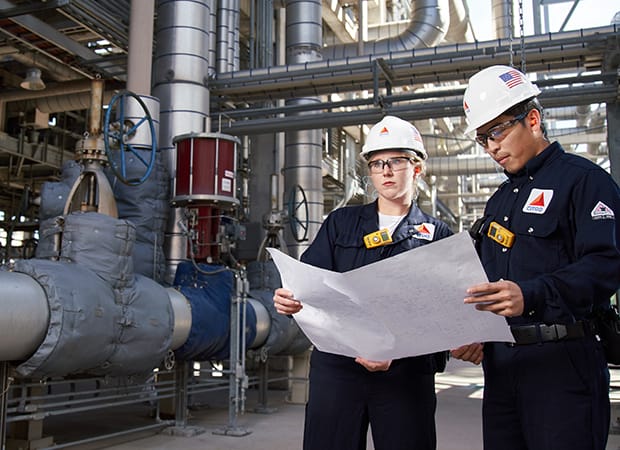 Strong corporate governance is a key priority for CITGO
In 2020, we added robust new measures to further strengthen many of our recent Ethics and Compliance reforms such as:
Adding experienced Ethics and Compliance personnel to support and advise key committees of the Board of Directors.
Requiring periodic Ethics and Compliance reviews in the Audit Committee meetings.
Appointing an experienced Chief Ethics and Compliance Officer (CECO) reporting directly to the CEO.
Learn More
Environment
We strive to minimize potential impacts and ensure that resources are in place to respond to any unintended releases. Some of our environmental highlights include:
Social
We recognize that our employees are the reason for our positive reputation among our external stakeholders and the success of our business. Read about some of their extraordinary contributions to our company and communities in 2021.